Every meal can be medicine! Cook with ZenVegan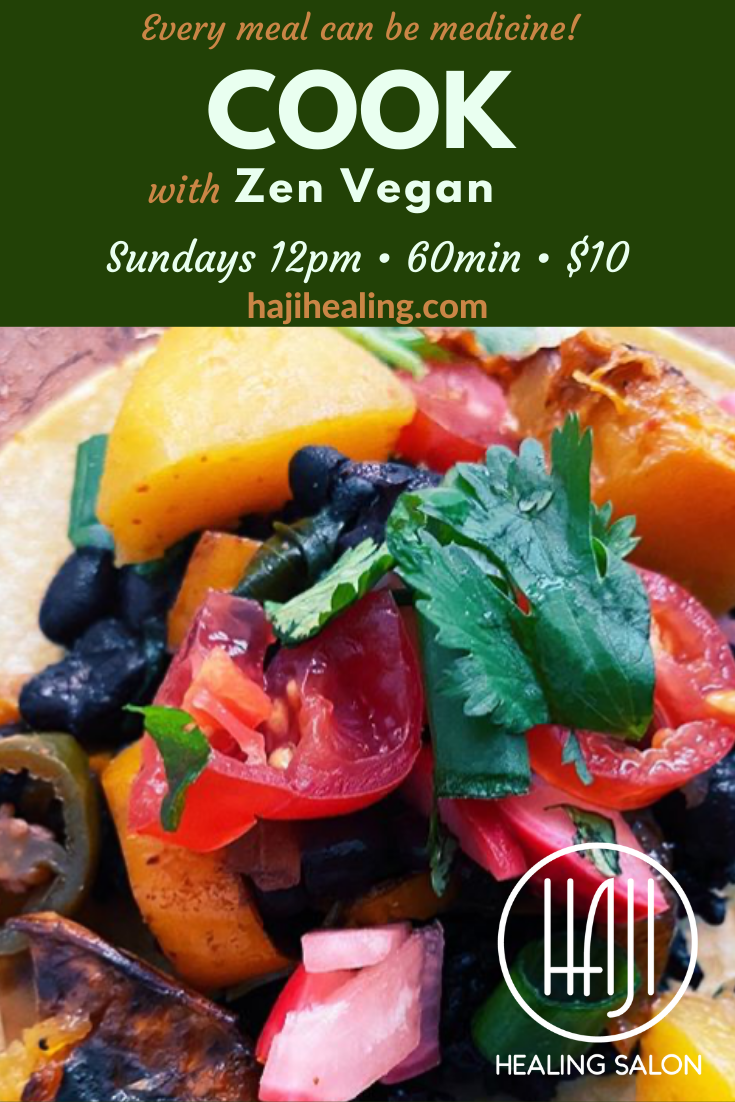 ---
My classes
No packages yet
---
Description
In this class I will teach you how to prepare simple delicious vegan meals, from cuisines all over the world!!
When
This class is taught every Sunday at 12pm PST
Where
I will share a zoom link, once you have paid for class.
About ZenFrankie
I'm a healer that heal themselves of Crohn's disease. I'm a reiki master, zen meditation teacher, sound healer, and vegan chef that offers meal prep/planning/ and mindful catering. I specialize in Japanese, Mexican, North Indian, Caribbean, and Soul food cuisine.