Sicilian Cooking Classes - step by step live- direct from Taormina
By Loiusa Vittorio VIlla Britannia Owner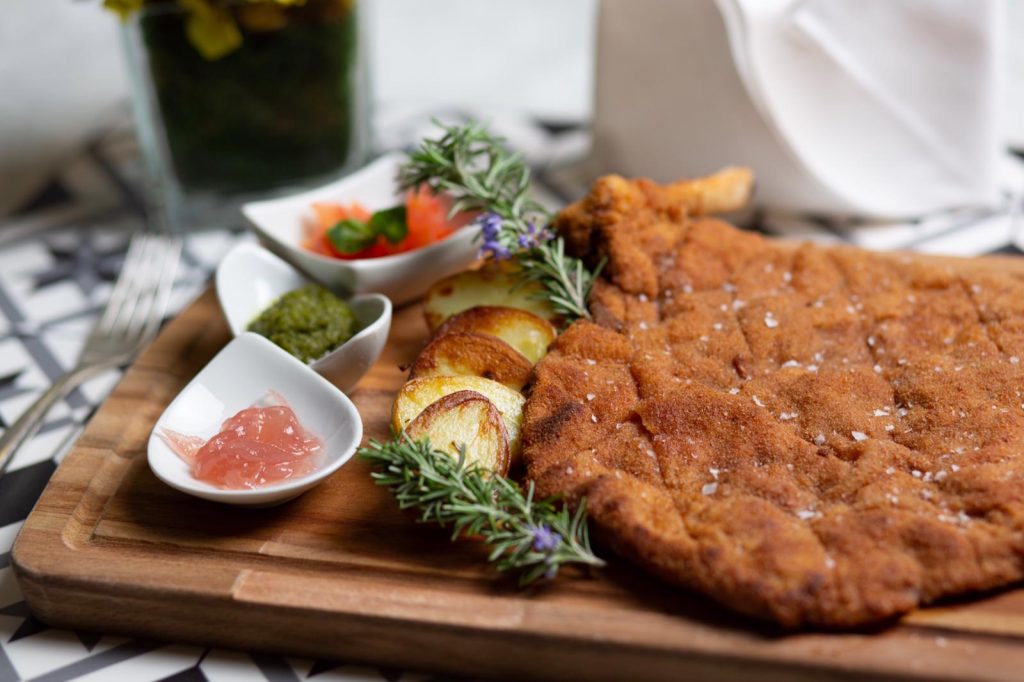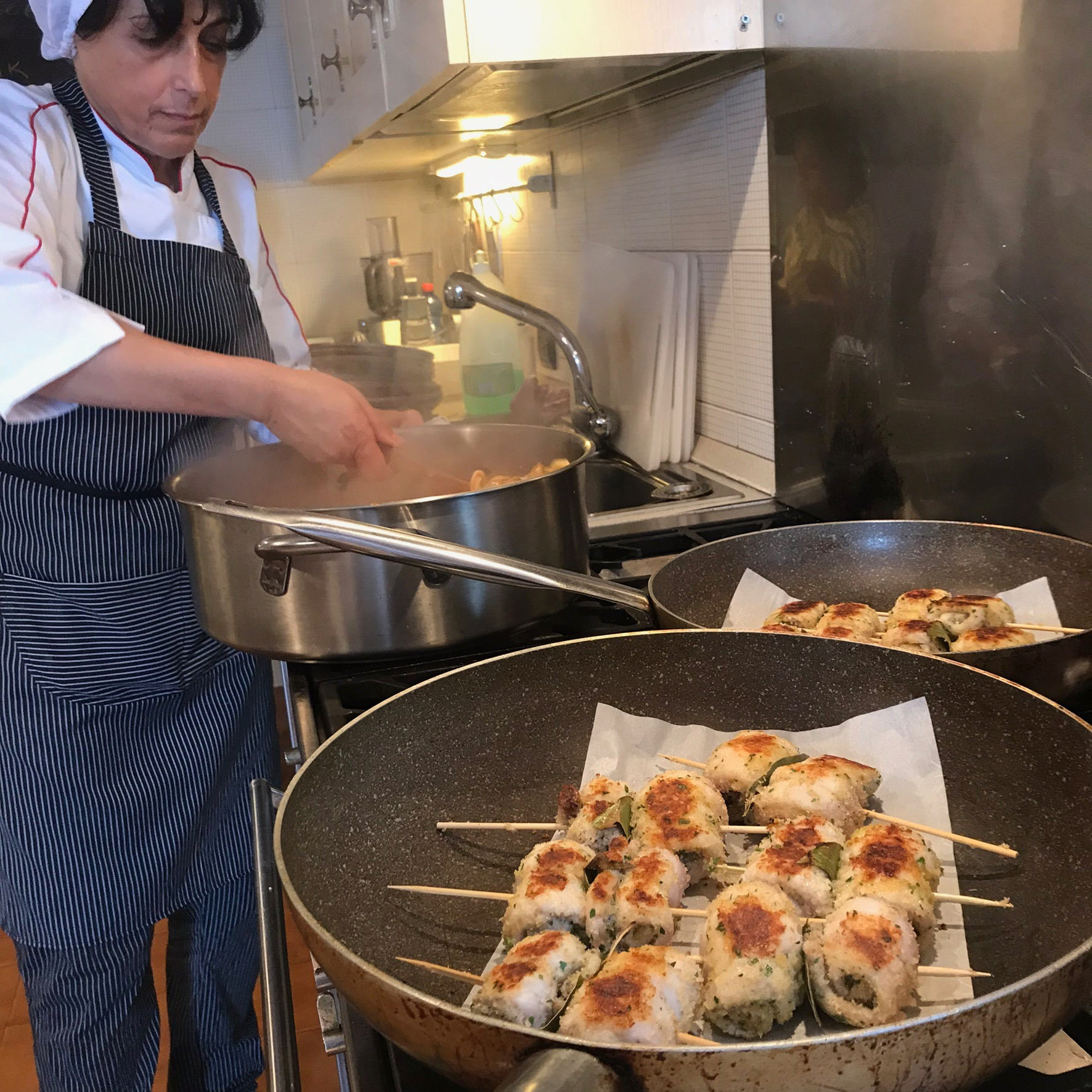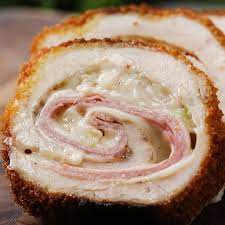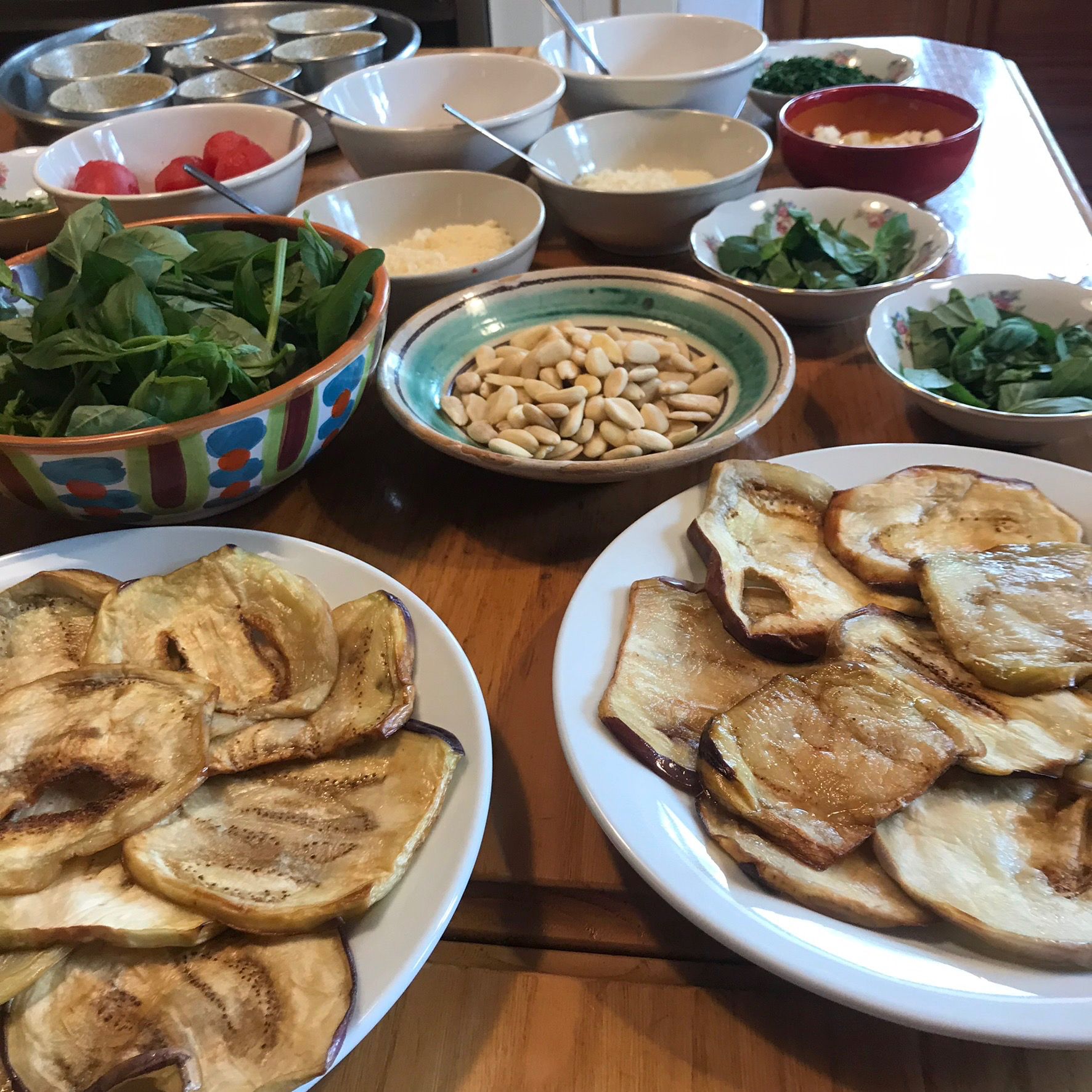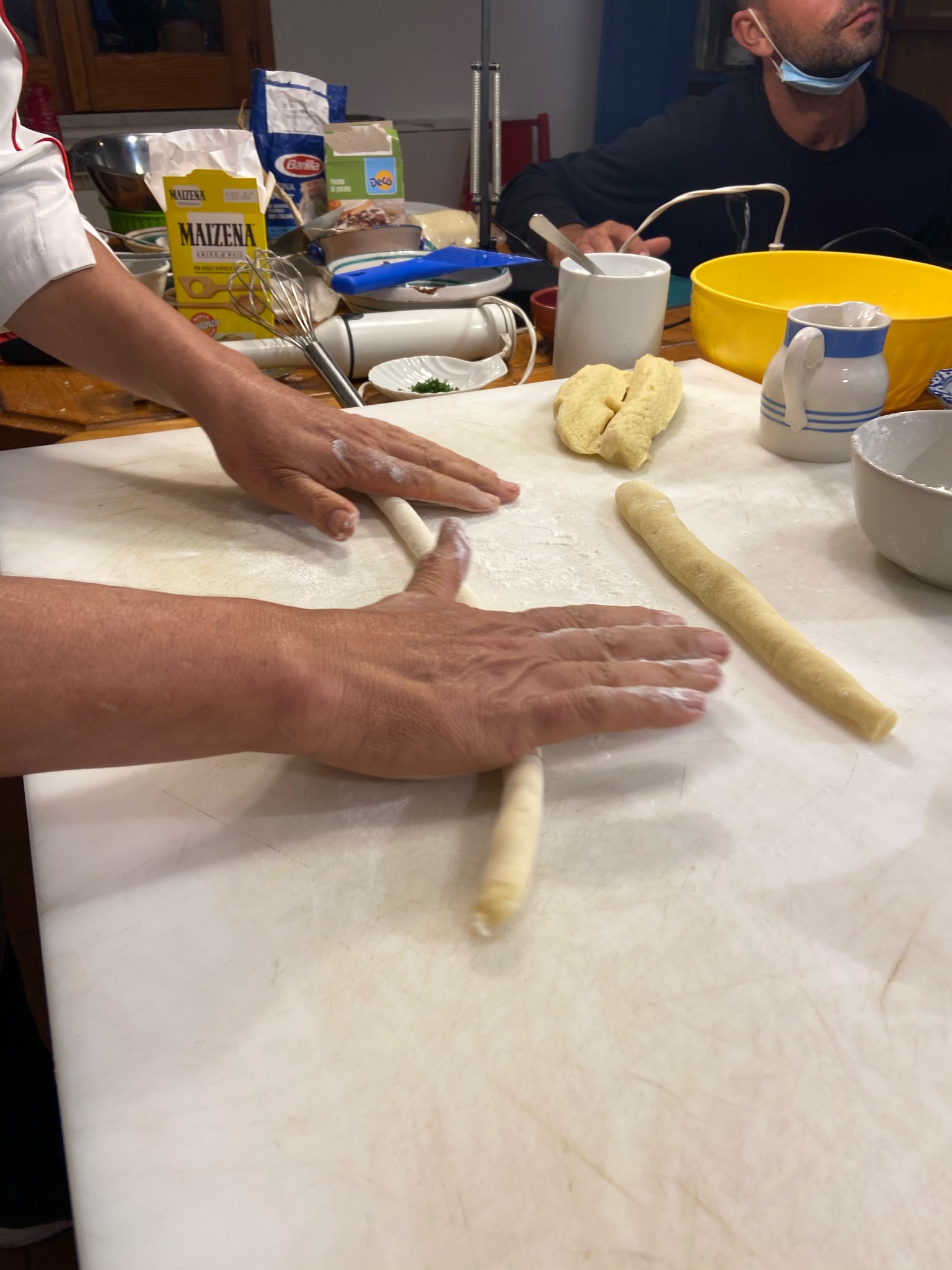 ---
My classes
5* TripAdvisor Step by Step Classic Sicilian Involtini (meat, fish and Veggie rolls)

$25 pp for 1 session  (1hr)  · Group class

More Info
5* TripAdvisor Step by Step Classic Sicilian Involtini ( meat, fish and Veggie rolls)

$25 pp for 1 session  (1hr)  · Group class

More Info
Sicilian Cookery School (5 Star on Trip Advisor) Lasagna

$25 pp for 1 session  (1hr)  · Group class

More Info
Sicilian Cookery School (5 Star on Trip Advisor) Lasagna

$25 pp for 1 session  (1hr)  · Group class

More Info
Sicilian Cookery School (5 Star on Trip Advisor) Fettucine with Prawns

$25 pp for 1 session  (1hr)  · Group class

More Info
Sicilian Cookery School (5 Star on Trip Advisor) Fettucine with Prawns

$25 pp for 1 session  (1hr)  · Group class

More Info
Sicilian Cookery School (5 Star on Trip Advisor) Sweet Cannoli

$25 pp for 1 session  (1hr)  · Group class

More Info
Sicilian Cookery School (5 Star on Trip Advisor) Sweet Cannoli

$25 pp for 1 session  (1hr)  · Group class

More Info
---
Description
English speaking Zoom Workshop traditional Sicilian cooking Learning from one of Sicily's best chefs, Chef Elvira and Villa Owner Louisa Learn how to create a Sicilian speciality of the day. Each week the menus change - everything from vegetable and fish involtini to fresh macaroni to crespelle to fish dishes - every week something different 40 to 60 minutes of Sicilian flavours and humour using easily obtainable ingredients See every step of the recipe and methods first-hand Ask questions along the way An Overflow of positive Sicilian Energy HOW DOES IT WORK? Book your class on line at www.villabritannia.com You will be sent a log in for the pre arranged day and time Sit back, log in and enjoy (and join in with the cooking if you want)! Each week new menus are arranged Recommended Age: 9 – 100 Level: beginner upwards
When
These class times and days vary each week so that we can offer them across the different world time zones. We have customers from US, Australia, Canada , UK and so on . For example this week we are doing a 6pm (Rome time ) On Tuesday 30th June which suits US and UK. All new classes are on our website.
Where
We share the zoom link prior to the class
About Loiusa Vittorio VIlla Britannia Owner
We have been running a cookery school at Villa Britannia in Taormina Sicily for some years now and have gained 5* rating onTrip Advisor . Chef Elvira is a very well respected chef on the island and beyond.