AntiGravity® Aerial Yoga and Suspension Fitness classes at Raven Fitness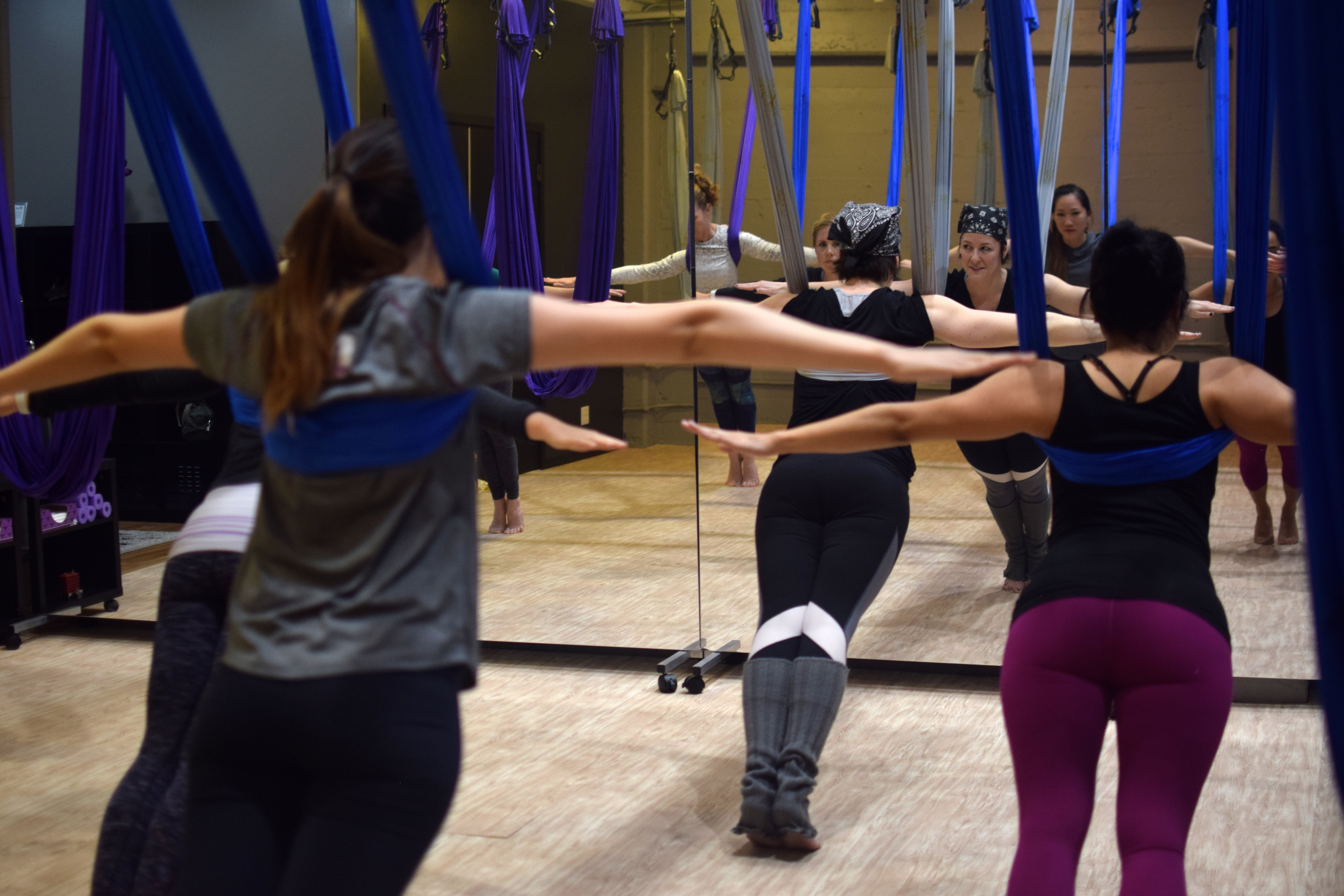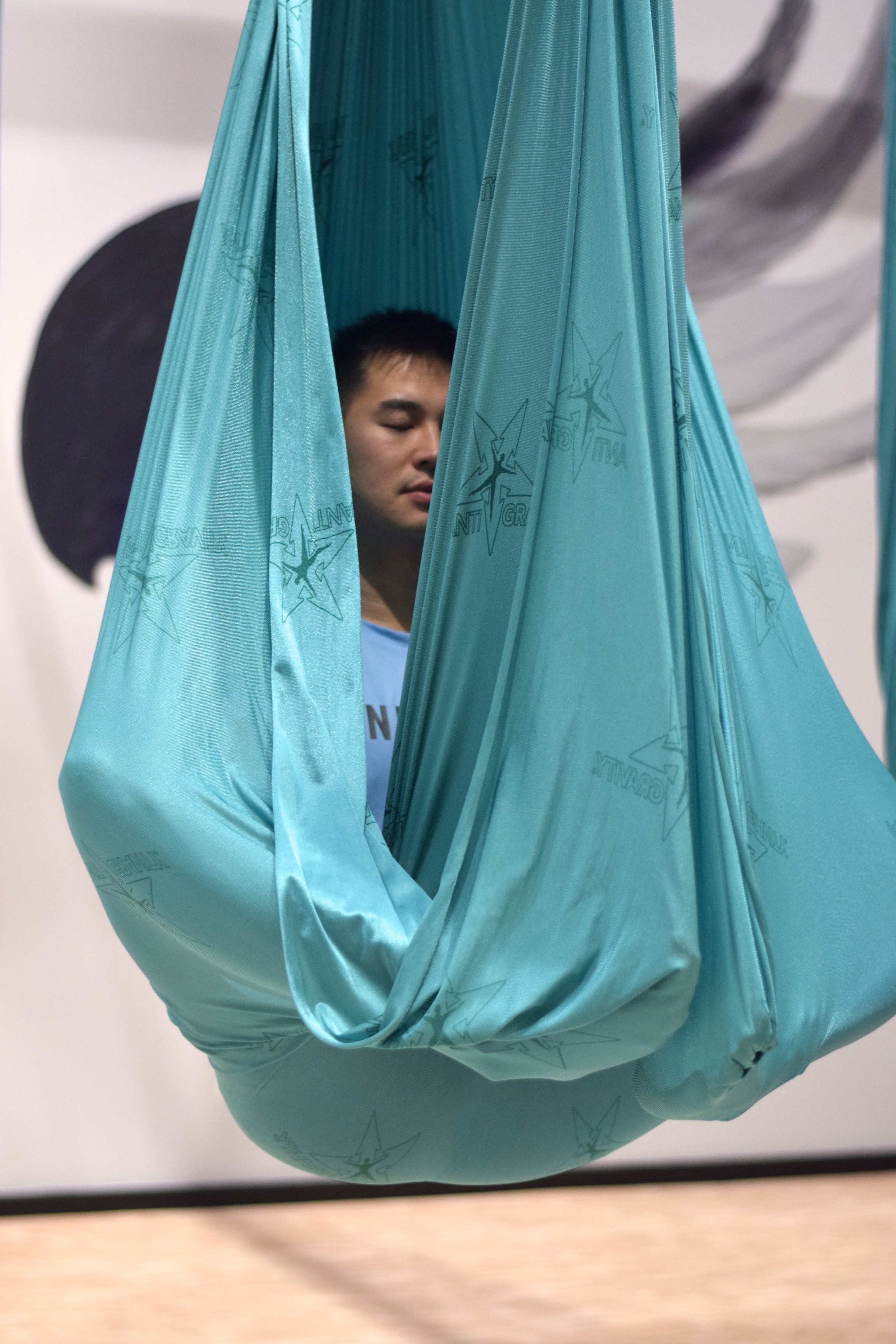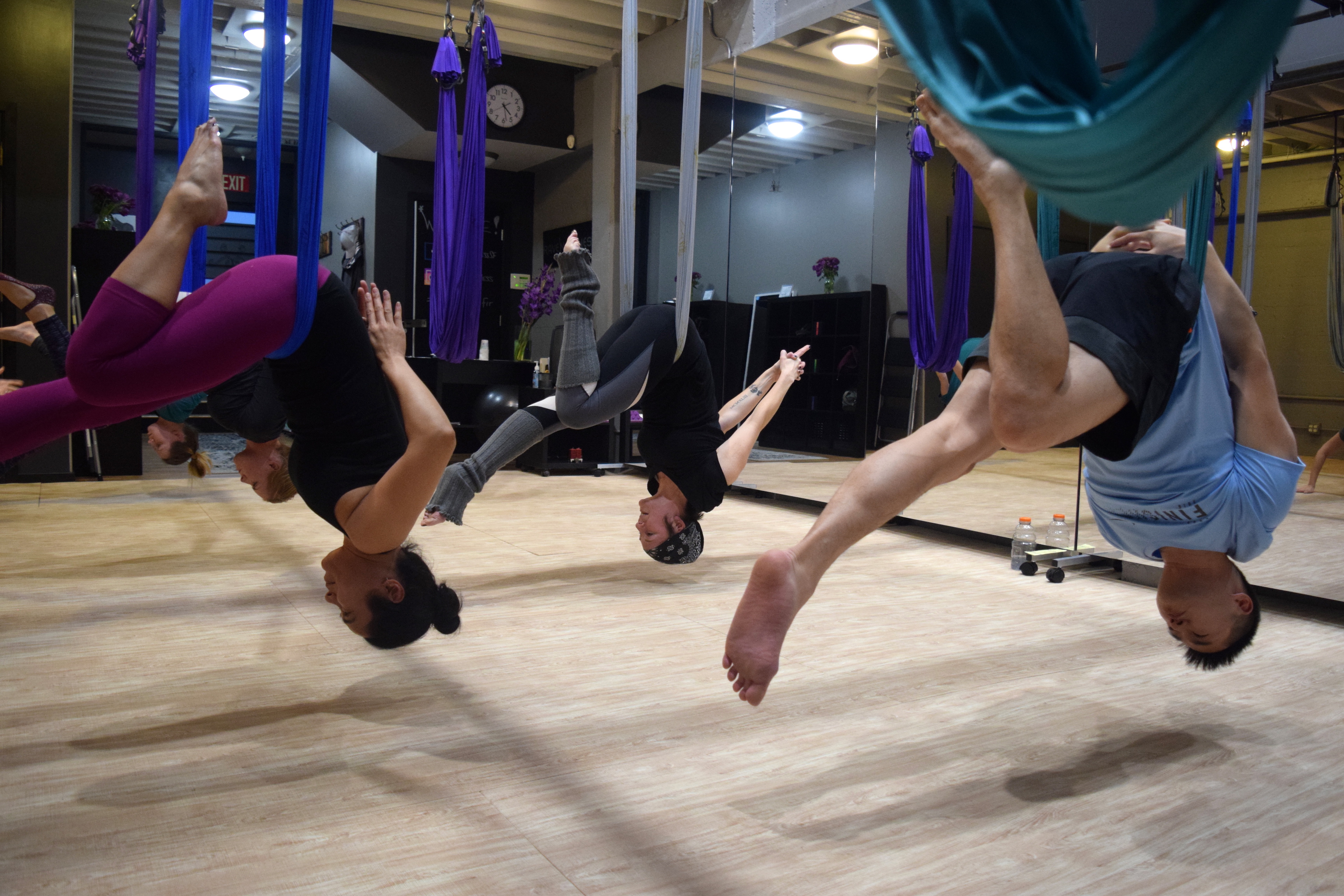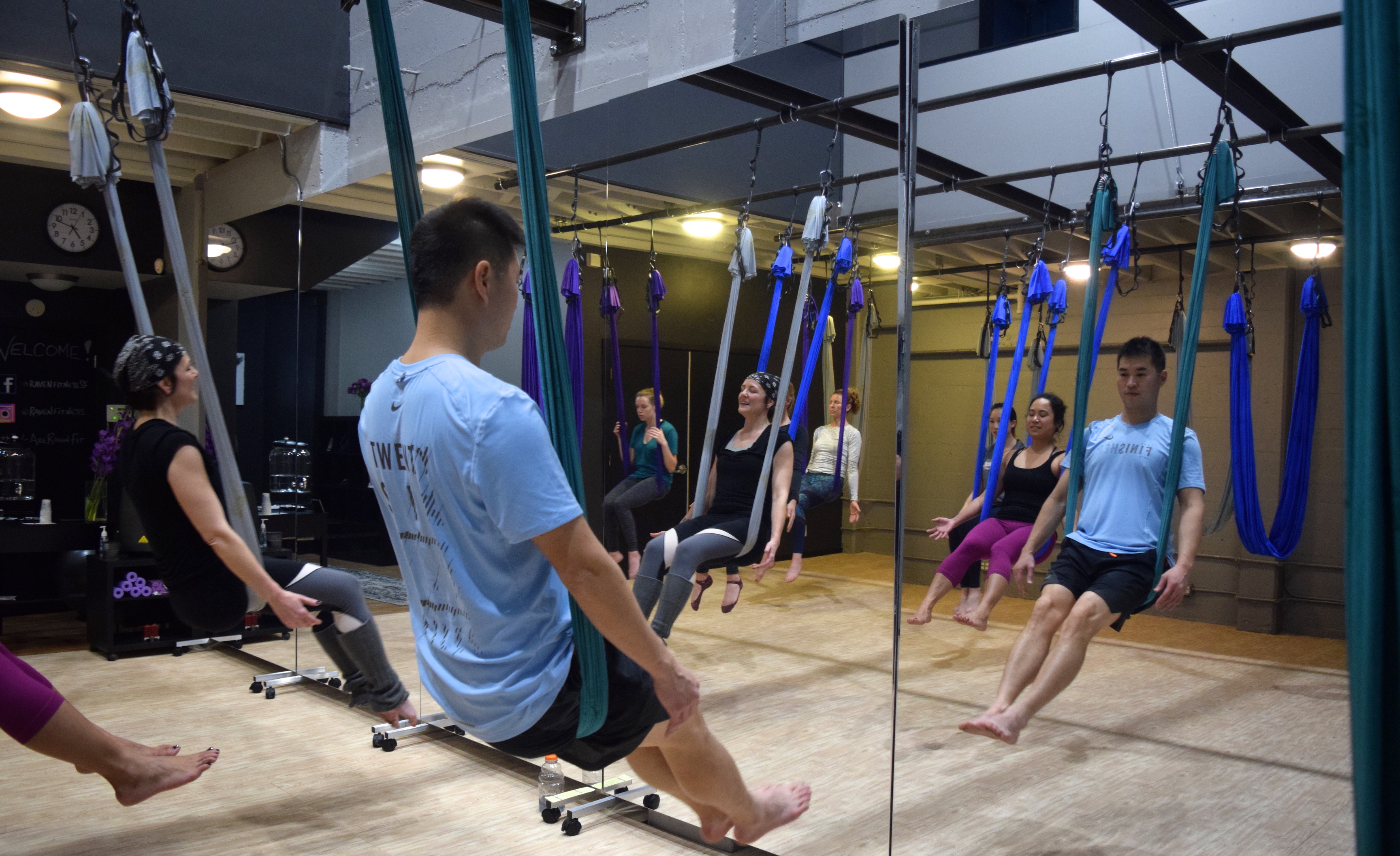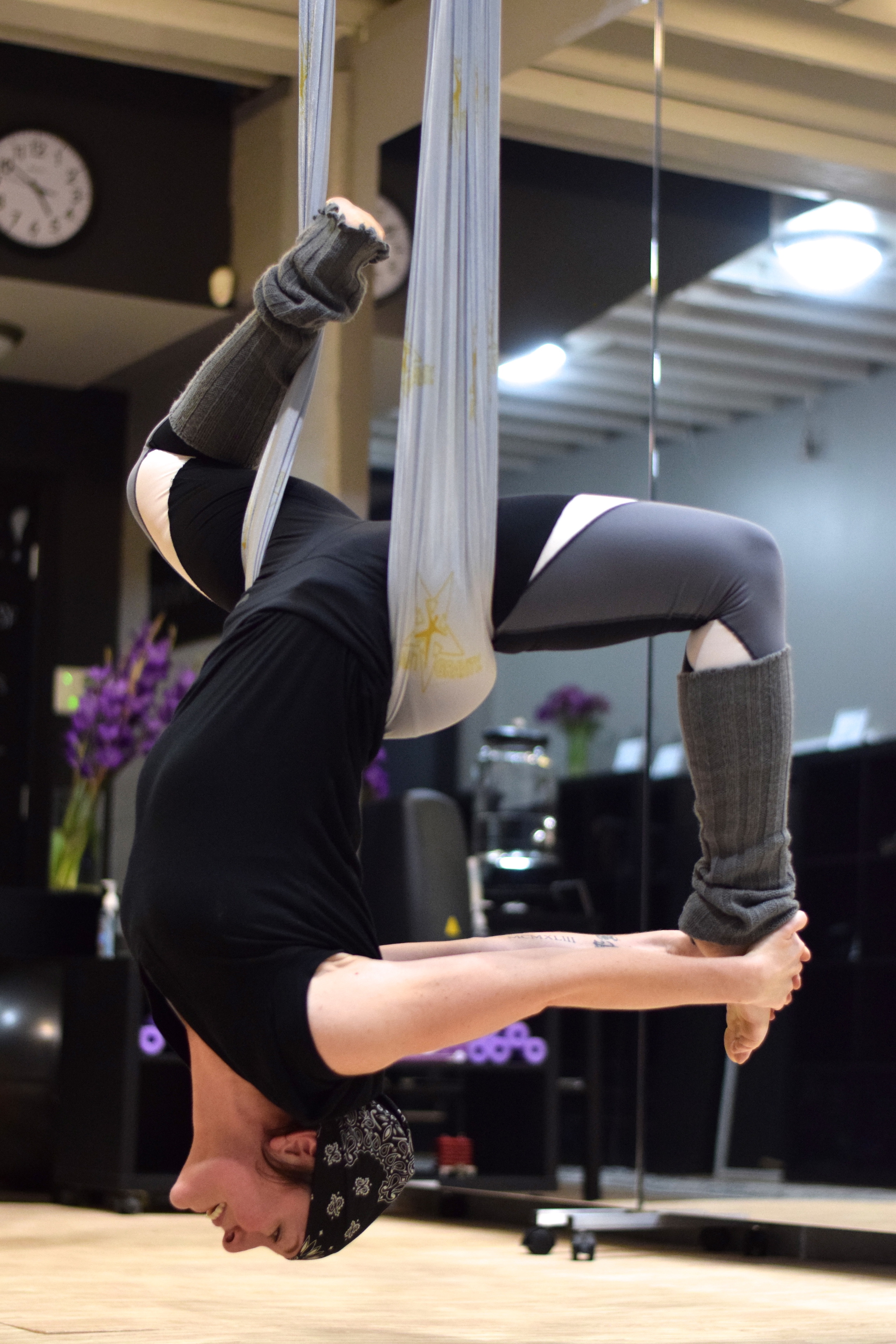 ---
My classes
Single class (30 day expiration)

$25 pp for 1 session  (1hr)  · Group class

More Info
---
Description
AntiGravity® is the original aerial fitness methodology, rooted in safety, with the most highly certified instructors to make you feel comfortable, secure, and successful in your practice! Utilizing the silk Harrison Hammock, hung at approximately hip-height, you'll experience spinal decompression through inversions, deeper stretches with the support of the hammock, improved body awareness, myofascial release, longer & stronger muscles, and the freedom of moving through open space. Raven Fitness instructors pride ourselves on giving clear instruction to keep you safe, along with a lighthearted, judgement-free environment, ensuring you'll have FUN! Classes are performed barefoot on a padded floor. Jewelry must be removed to preserve the structural integrity and safety of the hammocks. Activewear that covers the armpits and the backs of the knees is recommended. On-time (or early) arrival is required for hammock setup and safety briefing.
When
Classes are offered 7 days a week. The vast majority of classes are Open Level and beginner friendly, so there is something for everyone!
Where
Raven Fitness, 321 7th Street
About Raven Fitness
Raven is proud to feature well trained instructors, highly certified in the AntiGravity® methodology. We love participating in this body, mind, spirit technique as much as teaching it, so you're sure to feel the passion in our studio! Join Amy, Nick, Susan, Christy or Victoria for a fun and beneficial class session!