Intro to Pottery Wheel & Clay - 6-Week Course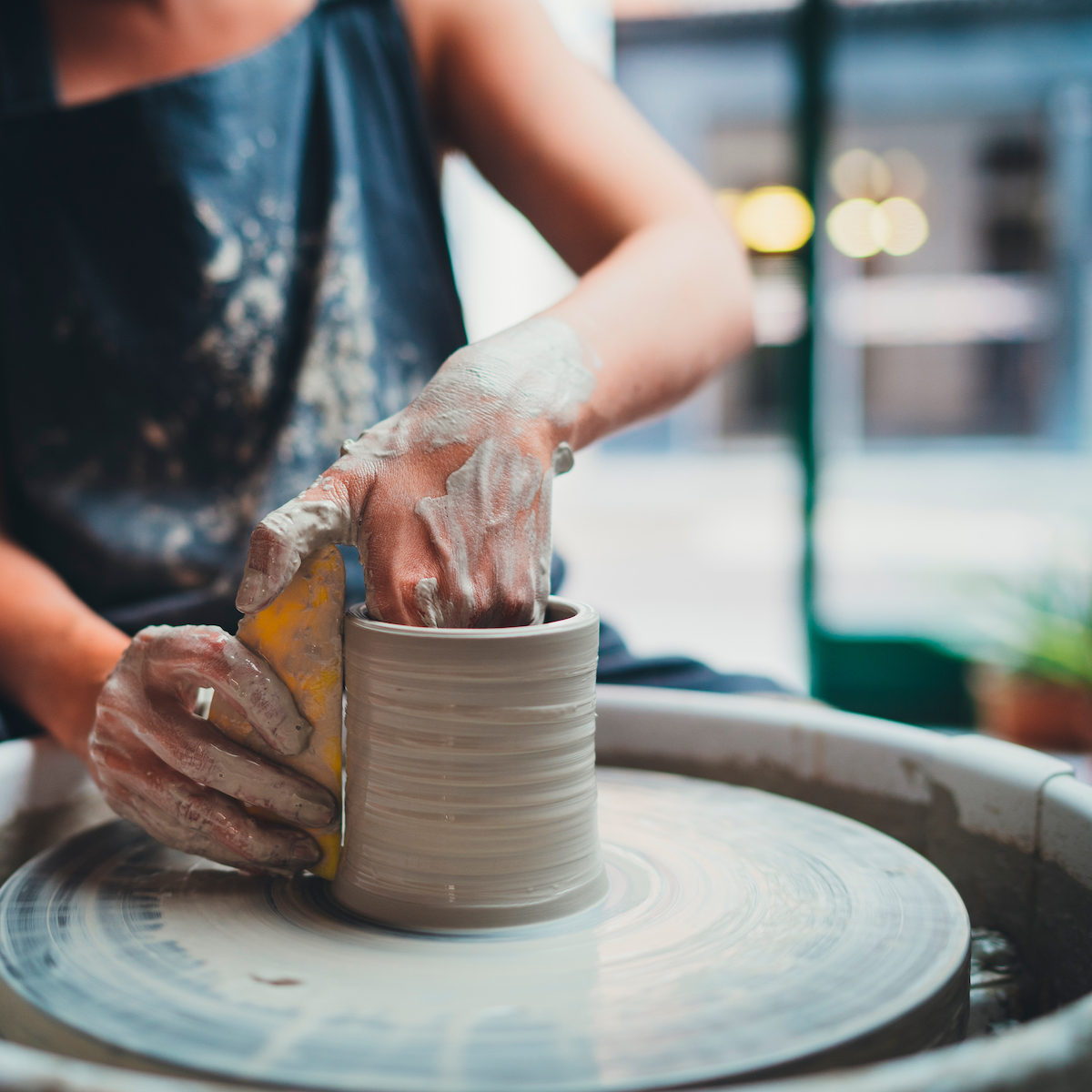 ---
My classes
6-Week Course

$325 pp for 6 sessions  (15hrs)  · Group class

---
Description
Classes begin the week of Apr 6th. This class is geared to those with little or no clay experience! Classes are weekly, with 2.5 hr instruction. Over the course of 6 weeks, you'll learn about the different stages clay goes through during the making process, as well as the tools and techniques used to make wheel thrown and hand-built pottery. We'll teach you how to design and glaze your pieces, and you'll be able to use everything you make once you've finished the 6-week course! This class is so well-loved that most students participate in it 2-3 times before moving on to a Next Step (Intermediate) class. Includes: A 12-lb bag of clay, glazing and firing fees Use of all studio machinery, tools and equipment 18"x14"x15" personal shelf storage space Access to Open Studio Hours (Monday-Thursday 10 AM-6 PM and Friday-Sunday 1 PM-9 PM). This access is unlimited during the 6-week course! Projects include: Cylinders/cups, bowls, dishes, and more!
When
Weekly with 2.5 hrs instruction in each class for the duration of 6 weeks. Starting the week of April 6th!
About ClayByTheBay
Our 6 and 12-week courses offer access to Open Studio Time (Monday-Thursday 10 AM-6 PM & Friday-Sunday 1 PM-9 PM) and all-inclusive glazing and firing with use of tools and equipment. Each class comes with some included clay as well as individual shelf storage space to use for the duration of the course.